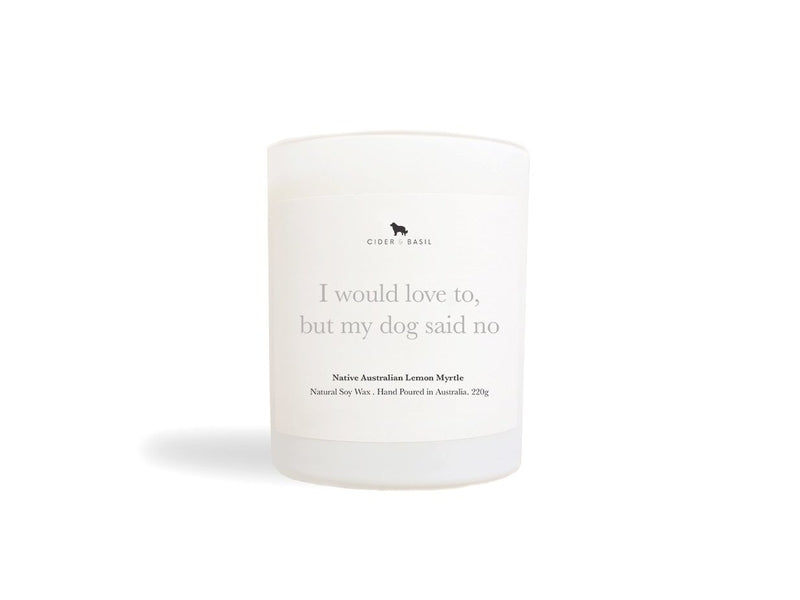 Cider and Basil
Soy Candle - Dog-Friendly Native Australian Lemon Myrtle
Native Australian Lemon Myrtle Soy Candle
"The All Australian Scent"
To travel with us through our alluring country, to enjoy the scent of its natural surroundings or simple to be in Australia.
The distinct warm and sweet citrus aroma of top notes lemon and middle notes lemon verbena is blended with fresh, green herbal notes of Eucalyptus & Sage to create this unique Australian scent. Quintessentially AUSTRALIA. Home.
Top notes: Eucalyptus, Lemon
Middle notes: Lemon Verbena, Sage
Base notes: Sandalwood, Patchouli
240g I Burning time 35-40 hours
Allergen Free I Clean Burning I Vegan Friendly