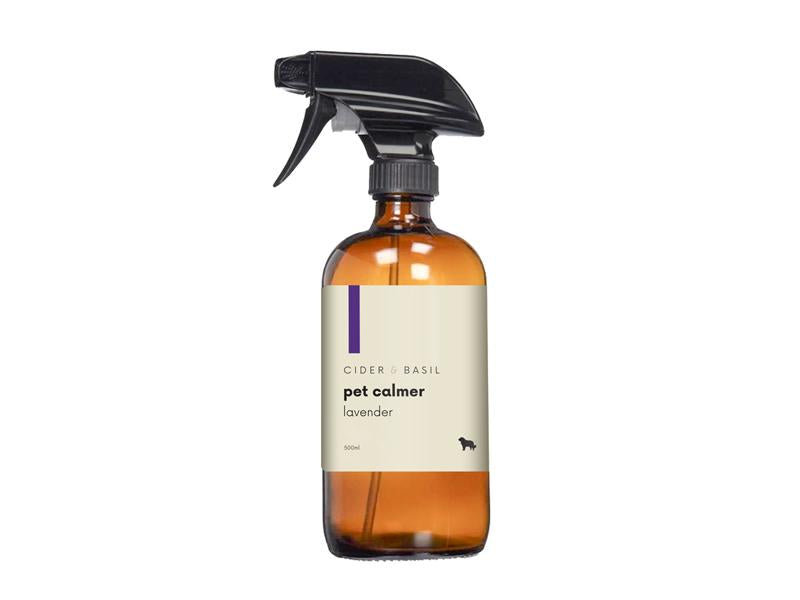 Cider and Basil
Pet Sprays - The Pet Calmer
The Pet Calmer
The Pet Calmer is created for the nervous or anxious pet. Made with a relaxing blend of Lavender, Neroli and Petitgrain oils, The Pet Calmer helps dogs achieve an emotional balance. Ideal for pets that get nervous in cars, suffer from separation anxiety or don't deal well with any other stressful situations. 
Benefits:
Great for the everyday pet as a pampering spray to create a calming, relaxing, spa like environment. 
Properties:
Calming. Relaxing. Balancing.
How to use: 
Simply spray two to three sprays onto your pets collars, the car seats and even their pet beds, to create a calming and relaxing environment for your pets. 
Comes in one size only 500ml. 
All sprays are sulphate and paraben free.