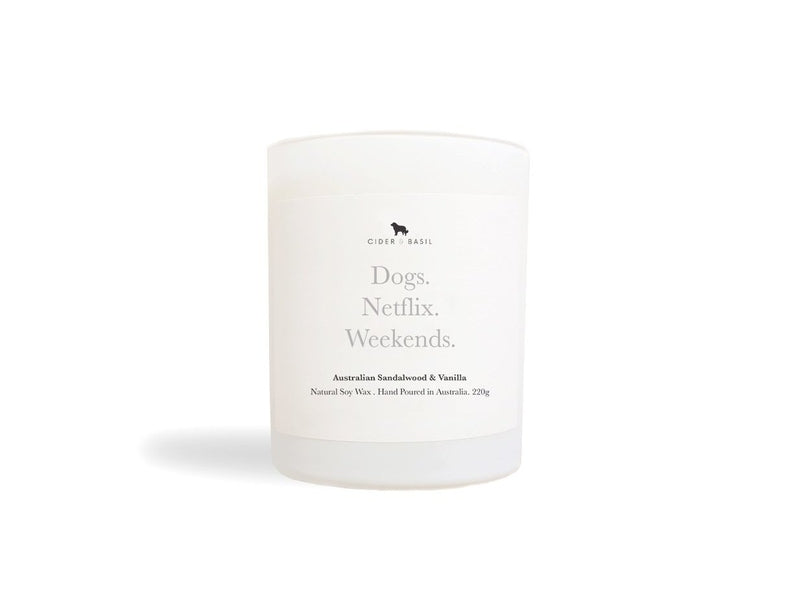 Cider and Basil
Soy Candle - Dog-Friendly Australian Sandalwood & Vanilla
Australian Sandalwood & Soy Vanilla Candle 
"A Personal Favourite!"
To add warmth, to wind down, or simply to add an air of luxury.
A luxurious warm and woody scented candle with top notes of bergamot & lemon peel and an earthy base of sandalwood, cedar wood & patchouli. Ending with a hint of sweetness released from the white musk and vanilla. Perfect for a night in with the pet and a glass of wine.
Top notes: Bergamot, Lemon Peel
Middle notes: Sandalwood, Cedarwood, Patchouli
Base notes: White Mask, Vanilla
240g I Burning time 35-40 hours
Allergen Free I Clean Burning I Vegan Friendly