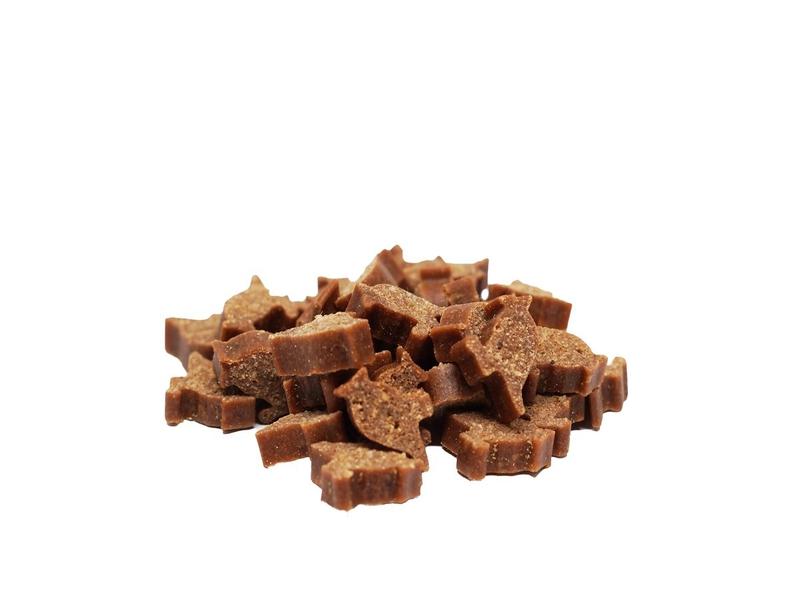 Cider and Basil
Kangaroo & Sweet Potato Dog Treat
Kangaroo, Sweet Potato & Parsley Dog Treats
(100g)
Small bites made with high-quality Australian Kangaroo meat. Kangaroo has up to 5 times the level of omega-6 fatty acid as compared to other meats. Promotes anti-inflammatory properties and enhances immunity. High in protein, iron and zinc. To add a rich source of dietary fiber, treats are blended with Sweet Potato and Parsley. Parsley is great for sensitive stomach and helps to freshen breath. 
High Omega 6 Fatty Acids
High in Protein, Iron & Zinc
Good source of dietary fiber.